Our Sustainability Practices
Keeping Maui Beautiful
Our home in the Hawaiian Islands places us at the doorstep to some of the Pacific's greatest treasures – and as such we take great pride in our efforts to ensure our resort  plays it's part in keeping our local environment pristine for generations to come.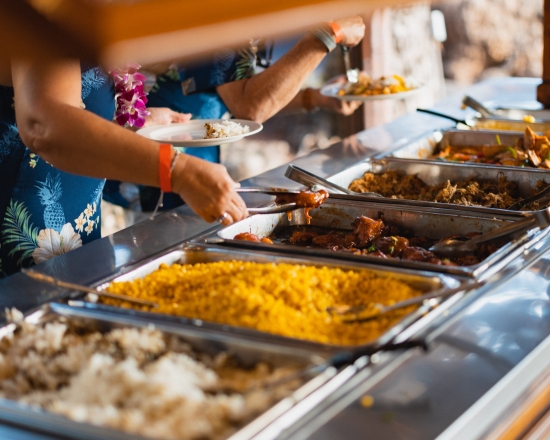 Energy Efficiency in the Kitchen
A Melink system for the main kitchen exhaust hoods has been installed. This is a demand-based energy management system for a commercial kitchen exhaust hood that minimizes fan energy use by reducing exhaust and air fan speeds during periods of little or no cooking activity. The system uses a temperature sensor and microprocessor control in conjunction with a variable speed drive on the fan motor to automatically modulate fan speed based on cooking activity, resulting in annual energy savings of 26,336 kWh and lifetime energy savings of 395,041 kWh.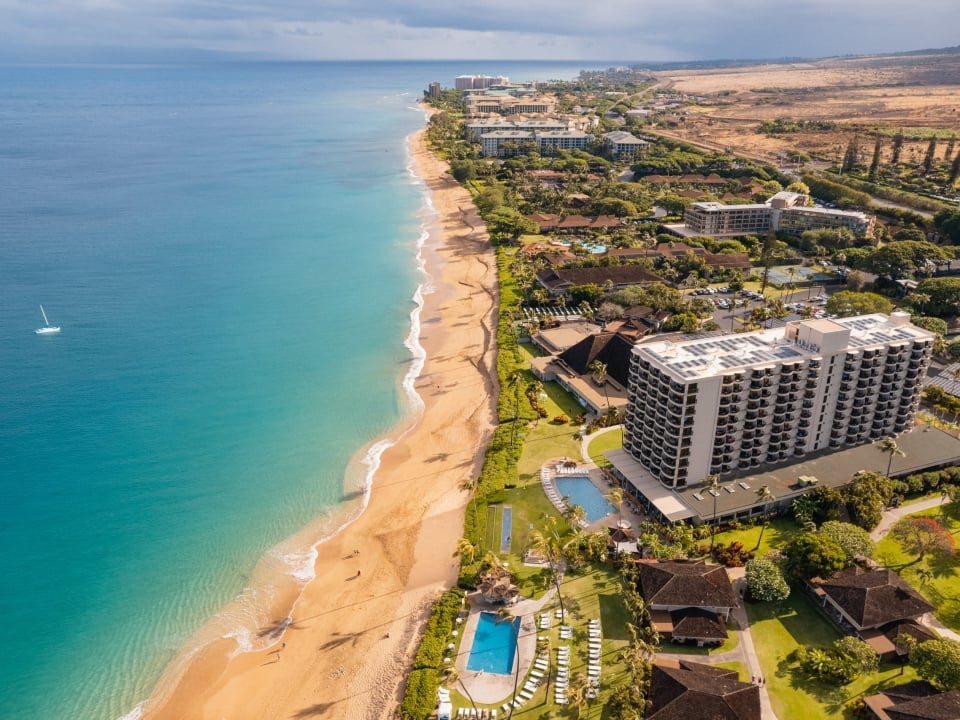 Photovoltaic Solar Project
Royal Lahaina Resort & Bungalows' solar PV project was built in two phases, completed in 2020 and 2022, respectively. In the first phase, 628 solar panels generating 226 kWh of electricity were installed on the rooftops of existing hotel buildings. In the second phase, 1,492 solar panels generating 656 kWh of electricity were installed as a cantilevered solar carport. Project financing qualified for federal and Hawaii state tax credits and incentives for a return on investment in 2.6 years. The 882kW DC cumulative total of the 2,120 solar modules on the property will produce an estimated 1,416,930 kWh annually. When converted to a carbon offset via the U.S EPA greenhouse gas equivalencies calculator, the property is saving an estimated 977,058,251 kg of C02 emissions from the environment. This is the equivalent of planting 16,578 trees.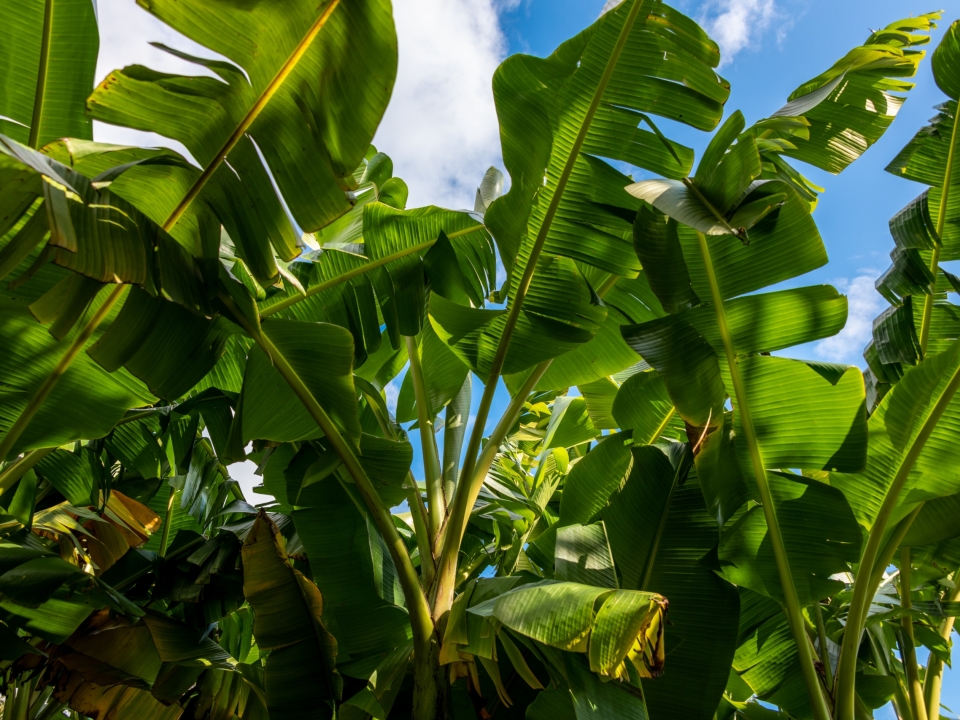 Sustainable Landscaping
Royal Lahaina Resort & Bungalows is changing its landscape practices to fit the Maui Nui Marine Resource Council's (MNMRC) Reef Friendly Organic Landscape Certification program and plans to reach the Silver Level by the end of 2022. Royal Lahaina Resort & Bungalows hopes to become one of the pilot program locations and has planted native trees onsite, which are highlighted in the free cultural tour for guests. The property plans to add native plants to the luau grounds to provide a sense of place and reduce water consumption. In 2023, the resort plans to make its own compost and compost tea onsite. This will help the resort reach the MNMRC Gold Level for Reef Friendly Landscape Certification and will allow the property to stop purchasing fertilizer and transporting it across the island, closing the loop on its green waste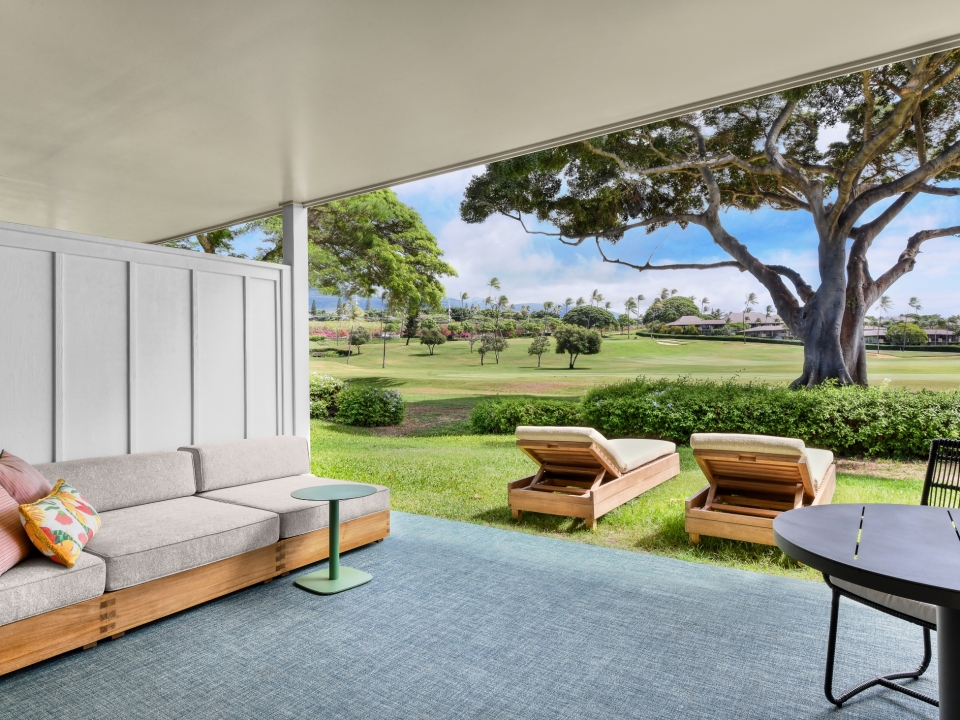 Sustainable Resort Practices
Royal Lahaina Resort & Bungalows has implemented a recycling program that includes cardboard, glass and metals for a waste diversion rate of 29.6%. Smart thermostats have been installed in 395 guest units, resulting in peak electric demand reduction of 145.36 kWh, annual energy savings of 479,569 kWh and lifetime energy savings of 7,193,542 kWh. This energy management system uses an occupancy sensor to detect when a hotel room is occupied or unoccupied adjusts the temperature to a higher HVAC setpoint during periods of no occupancy. Entry doors and lanai doors have door switches that will de-energize the AC when the doors remain open.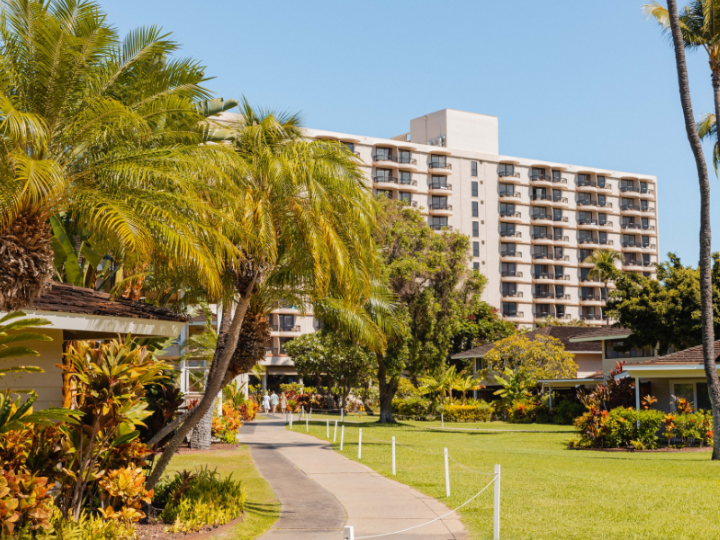 Green Key Rated
Green Key Eco-Rating: Green Key Global is pleased to award the Royal Lahaina Resort a 4 Green Keys rating.A property that has shown national industry leadership and commitment to protecting the environment through wide-ranging policies and practices. The hotel has mature programs in place that involve management, employees, guests, and the public, and which have shown substantial and measurable results