Come together in celebration
An Unforgettable Hawaiian Experience
The Myths of Maui Luau is an enchanting event that brings to life the rich cultural heritage of the island. An evening amidst the swaying palm trees and mesmerizing ocean views, find yourself imbued in an incredible experience of Hawaiian cuisine, storytelling, song and dance.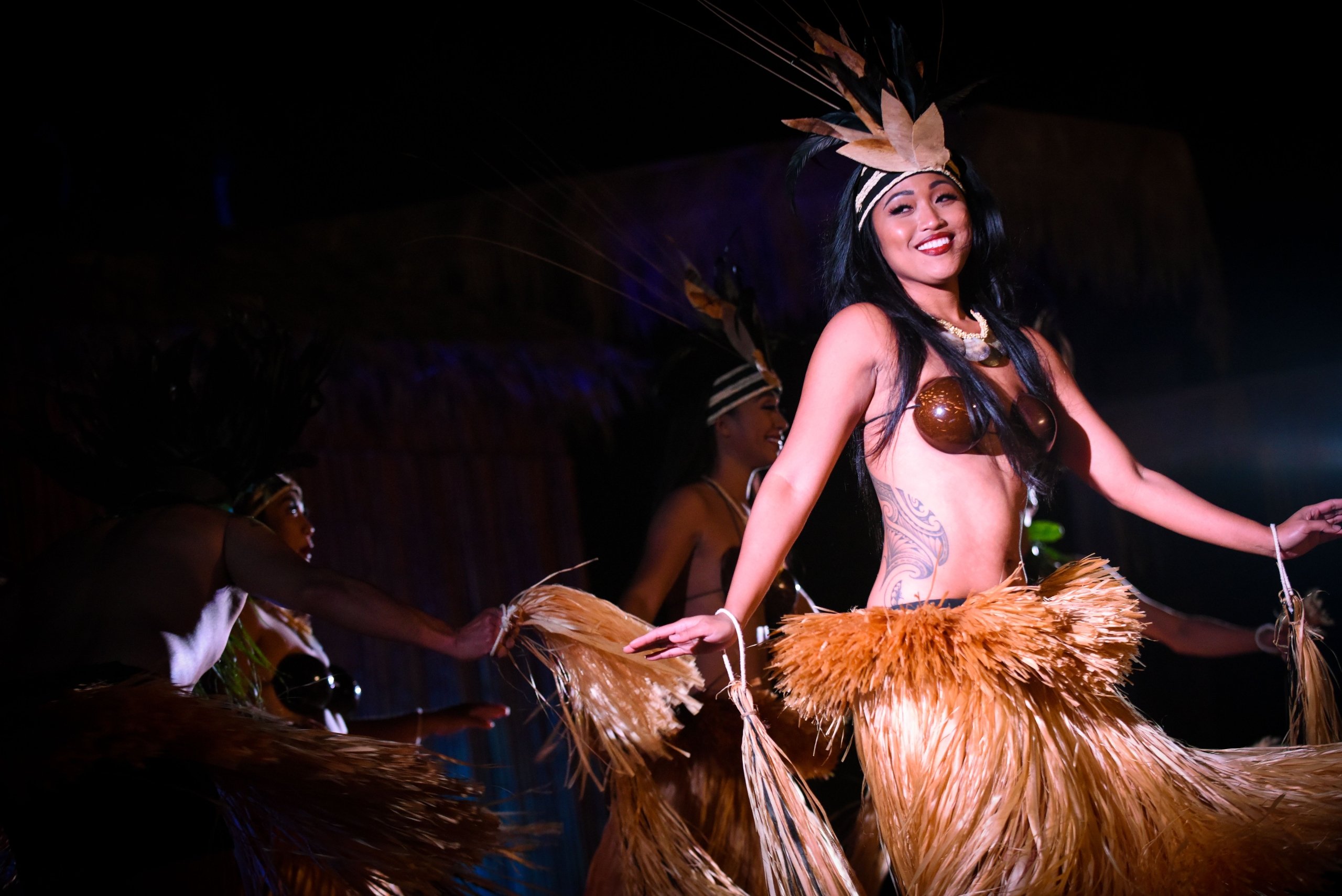 The Show
Myths of Maui Luau
The show at the Myths of Maui Luau is an experiential performance of culture that immerses guests in captivating mo'olelo, or legends, of ancient Hawaiian mythology. As the rhythmic beat of traditional drums fills the air, hula dancers take the stage, sharing the stories of the demigod Maui and his heroic feats.
A journey across Polynesia told through traditional song and chants, concluding with an awe-inspiring fire knife performance. The show at the Myths of Maui Luau is a mesmerizing celebration of Hawaiian history and culture.
The Menu
The culinary experience at the Myths of Maui Luau invites you to experience the flavors of Hawaii. A
bountiful buffet of mouthwatering dishes that showcase a diverse selection of Maui delicacies. The
Kalua pua'a slow-roasted pig in an imu, or underground oven, takes center stage. Complimented by a
variety of island-inspired dishes such as teriyaki chicken, lomi lomi salmon, mahi-mahi, molokai sweet
potato, poi, upcountry greens, and so much more. An assortment of tropical desserts also awaits,
featuring treats like traditional coconut haupia and lava chocolate cake.
Sorry, no results were found.