Experience Hawaii
A place for creating and sharing memories
Much like a branch grows out from the trunk of a tree, The Branches grows from the special community that is Royal Lahaina. Found under our 100-year-old, 40 foot-tall rubber tree with a 75-foot canopy at the heart of the bungalows (planted there when they were originally built), this is also where you'll find dining and dancing, live music and yard games, pop-up experiences and maybe a little magic. Every day of the week. And with hand selected wine and local beers, there's always something to toast underneath the branches.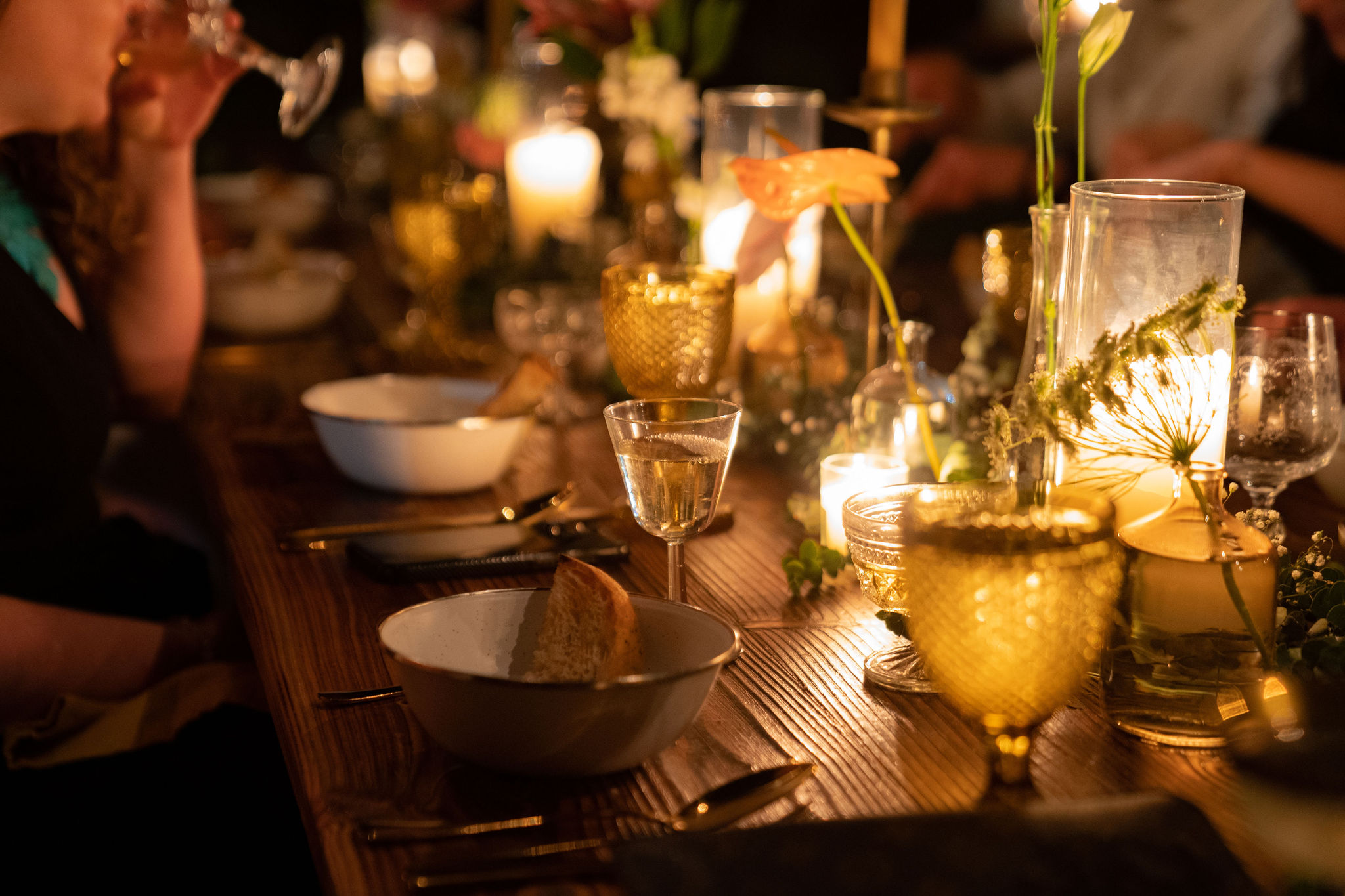 Tuesday & Friday Nights
Kiawe Outdoor
Join us for a communal, alfresco, dinner experience with Maui's, Kiawe Outdoor. This dining experience begins with pupus and a celebratory sabering of champagne by master sommolier. All while you explore under The Branches at Royal Lahaina Resort & Bungalows. Seated dinner features a 5-course pre-fixe meal and vintage wine pairing. Outdoor cooking using local fare and drink is an experience you and your friends or family will never forget. Allow us to share a little slice of Aloha with a ton of flavor.
Kiawe Outdoor Menu
PUPUS
Poi Mochi
Local Taro pounded into poi, mixed with mochiko flour,
and fried. With Olinda honey and furikake. 
Fresh Sourdough
Sourdough forged in fire. Served with gathered salt,
fresh butter, and housemade mango butter.
Kiawe Smoked Wild Boar
Wild boar smoked in house. Served with lilikoi jelly
and sweet Maui onion
Smoked Mahi Spoons
Calamansi, wasabi Tobiko, Meyer lemon oil.
ENTREES
KIHAPI (Garden)
 Garden To Table 
Kumu farms carrots, Surfing Goat Dairy goat cheese,
charred tangerine, and seasonal fruit.
MAKAI (Sea)
 Pan Seared Local Fresh Catch 
Fresh catch seared over kiawe wood, yuzu brown butter miso brother,
blistered Kaiku tomatoes, and charred cabbage.
AINA (Island)
 Local Oyster Mushroom Pasta 
Handmade pasta, smoked oyster mushrooms from the farm,
Parmigiano Reggiano, and Meyer lemon zest.
MAUKA (Mountain)
 Grass-Fed Beef Tenderloin 
Seasoned with Kauai sea salt and coal-fired, with chimichurri,
crispy potatoes, Maui vegetables.
MEA'ONO (DESSERT)
 Citrus Tart 
Local Meyer lemon, lime, and calamansi tart, with hand-whipped meringue
and milk chocolate guava sauce.
Menu is based off seasonality and availability. Subject to change at any time. | We can accommodate food allergies. | This is a communal dining event, a private table is not guaranteed.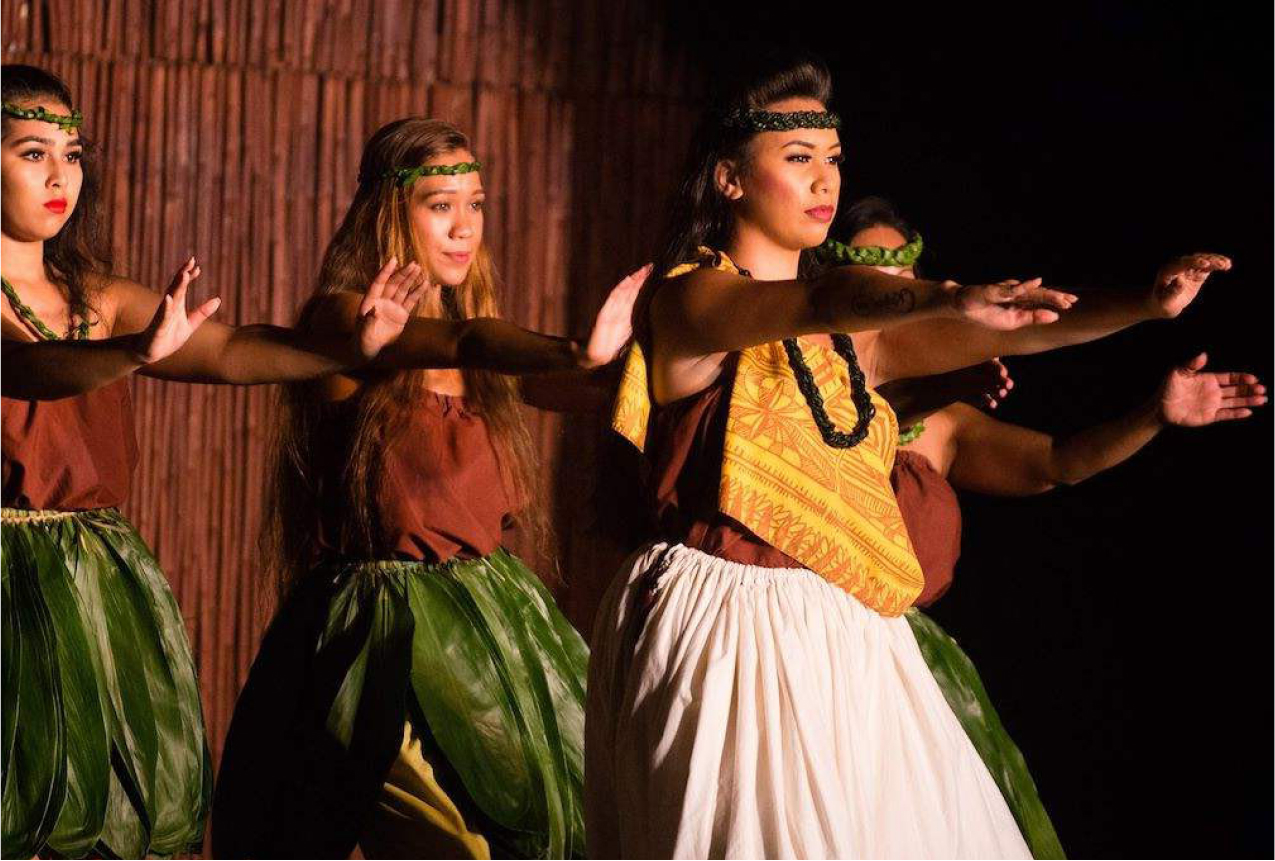 on-site luau
Explore the Myths of Maui
Hawaiian dances, local flavors, rhythmic Polynesian drums, an oceanfront celebration. Maui's longest running luau might also be its most unforgettable.