Skip to Content
Travel Information: Covid-19 Update
The hotel is currently open under the Hawaii state pre-travel testing & vaccination exception programs.
We are closely monitoring the situation, following guidance from the CDC, Hawaii Department of Health and state and local officials. We are honoring existing bookings and accepting new reservations for travel. We have implemented a relaxed cancellation policy. Please find details at Terms & Conditions.
In case of illness or other circumstances, please call 808-784-7038 for special assistance.
During these uncertain times, we are focused on supporting our staff members and community as best as we can.  We will continue providing updates on our website and on our social media channels. We look forward to welcoming you soon.
Mandatory Pre-Travel Testing
July 8, 2021: Updated Hawaii State Government Pre-Travel Testing & Vaccination Exception Program 
The state of Hawaii is allowing travelers fully vaccinated, a minimum of 14 days, in the U.S., to skip 10 day quarantine and pre-travel COVID testing (the exemption is for those fully vaccinated in all U.S. states and territories for at least 14 days.)

At this time, children ages five (5) and older who are not vaccinated will still need to follow the current pre-travel testing procedures. 
For those who are not vaccinated, the current Hawaii Travel Restrictions will remain in place, including pre-travel testing requirements.

Pre-travel testing enables travelers to bypass a mandatory 10-day quarantine if they are tested no longer than 72 hours before their flight arrives with an FDA-approved nucleic acid amplification test (NAAT), performed using a nasal swab, and can show proof of negative test results from a CLIA certified laboratory.

All travelers must download either the AlohaSafe App or other Google-Apple exposure notification (GAEN) system and complete necessary documentation prior to entry. 

Failure to register with a GAEN system prior to arrival shall result in mandatory quarantine, except for any individuals under the age of 18, or who does not possess a mobile device. Only for those who do not possess a mobile device, at least one individual in their traveling party will be required to comply.

Upon arrival, proof of registration (QR code received upon submitting required documentation) is required to be shown to airport screeners or any law enforcement officer.
If traveler doesn't comply with pre-travel testing & vaccination exception programs, the traveler must quarantine for 10 days or the length of the stay, whichever is shorter.
Maui airports will clear travelers who meet travel requirements to enter the state. We require proof of vaccination be shown at check-in as part of Hawaii State Government 'Vaccine Pass' & Safe Access. Those who opted for pre travel testing and cleared at airport but do not have vaccine card will have limited access to establishments that fall under the Safe Access order.
October 16, 2021: Updated Hawaii State Government 'Vaccine Pass' & Safe Access
Anyone wishing to enter restaurants, bar, gym, and other indoor establishments covered by the Maui County, Safe Access order will need to show proof of vaccination or a negative COVID test taken within the last 48 hours.
Hawaii's official tourism website - GoHawaii.com - offers the most current, up-to-date information on traveling to the Aloha State, including details of the Pre-Travel Testing Program.
Ho'o ma'e ma'e - Our Aloha Clean Promise
Our cleaning and disinfecting procedures adhere to CDC and health department standards and all of our staff have been trained on the proper use of cleaning products and processes. In recent weeks, we have implemented enhanced cleaning protocols in common areas of the resort as well as in our rooms. Learn more about Ho'o ma'e ma'e - Our Aloha Clean Promise.
Before Arrival...
Arrive with peace of mind. Skip the Lines and request pre check-in service. Make the most of your stay and speed up the check-in process at the hotel by filling out the details that we'll need beforehand.
Learn more about "Contactless Checkin"
What to Expect at the Hotel
We understand a sense of normalcy in your hotel experience is important to you when planning your next vacation. At Royal Lahaina Resort we intend to make your stay as safe and undisturbed as you imagine it to be with access to all of the resort amenities and services you've come to enjoy.
Learn more about "What to Expect" from your stay
Hawaii County Emergency Rules: Face Coverings (Masks)
Masks are required at all times in any indoor public area for anyone over the age of 5 years old. County officials say that anyone who refuses to wear a mask is in violation of the County's Public Health Emergency Rules and may be subject to fines of up to $5,000 and 1 year in jail. This is under Rules and Orders 127A-0025/127A-0029. It is a court citation. "All persons shall wear face coverings, over their nose and mouth, while in public settings. Indoor Gyms, yoga studios and similar venues - people must wear face coverings at all times"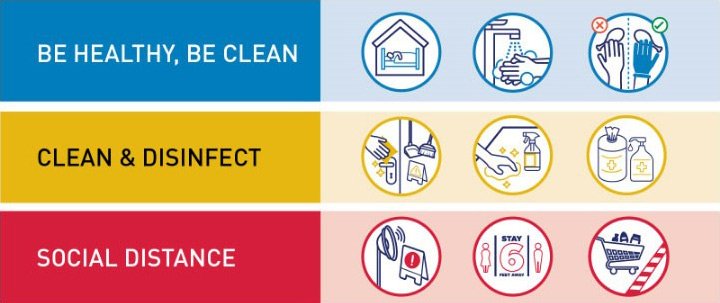 Masks and other facial covering shall not be required:
Persons five (5) years of age or younger;
Persons with medical conditions or disabilities where the wearing of a face covering may pose a health or safety risk to the individual;
Persons actively communicating with a person who is hearing impaired, where the ability to see the mouth is essential for communication
While eating, drinking, smoking, as permitted by applicable law;
Inside private automobiles, provided the only occupants are members of the same household/ living unit/residence;
Persons obtaining a service involving the nose or face for which temporary removal of the face covering is necessary to perform the service.
Persons actively engaged in exercise activity so long as physical distancing requirements are maintained;
While outdoors